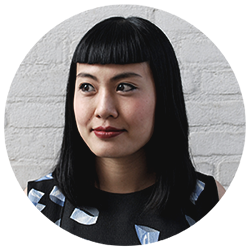 Graduated from the Design Academy Eindhoven, Jing is formally trained as a conceptual designer. During the course of her study, she has produced experimental and research based projects which resulted in various forms such as objects, furniture, books and videos.
Besides making, Jing is also experienced in producing design exhibitions as she was a curatorial assistant at Studio Edelkoort, Paris. Submerged in a trend forecasting environment, Jing eventually evolve her attention to global social trends as starting point to most of her personal projects these days.
Right after graduation, Jing began working at You Are Here store in Eindhoven where she surrounds herself with the world of fashion and retail. At You Are Here, Jing maintained the high standards of visual merchandising, come up with various marketing strategies and events, buying of the store's collection, polishing the brand's visual identity and cultivating You Are Here's identity on various platforms.
Today, Jing works extensively in textile design and design consultation.