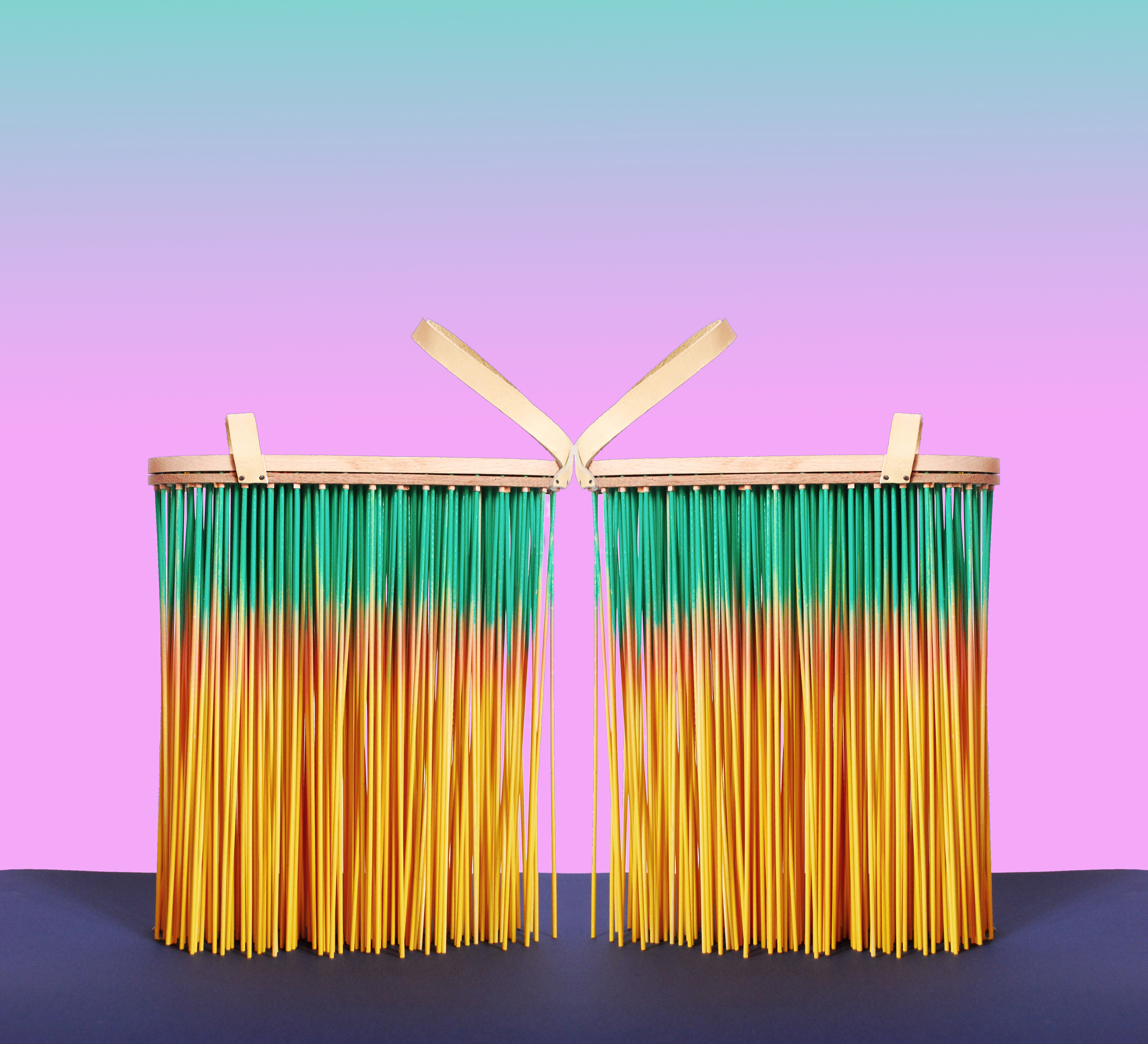 Step Over It!
2013
research
ash, bamboo, beech, leather
Step Over It! is a series of footwear that studies the sensorial points of a foot, experiencing the ground in a vertical levitated way.
Footwear which we own are created to cut off our senses towards the ground as there might be dangerous particles. Instead of that, I wanted to transmit every bump and pores in the ground to the feet for every little point on the foot is affecting different parts of our body. These little points send information to its user which enables the user's mind to play a little 'connect-the-dots' game in the head, figuring out the shape that has formed. I wanted to make walking fun or rather, adventurous! Every step taken is a game of surprises!
The piece above is exhibited at the Van Abbemuseum, Eindhoven, the Netherlands and at You Are Here concept store, Eindhoven, the Netherlands